Introduction of leather pants
Leather pants are pants made of leather materials. Leather materials can be divided into three types, leather, regenerated leather, and artificial leather. Genuine leather is all leather peeled off from animals, mainly cowhide, sheepskin, pigskin, and the like; artificial leather is not leather, it is made of textile fabrics and other fabrics with PVC and PU materials in appearance and feel similar to animal leather The imitation leather; regenerated leather is leather made by mixing the first two, reprocessing some leftovers and scraps of animal skins.
Generally speaking, the leather of leather pants is mostly genuine leather and artificial leather.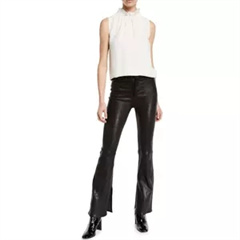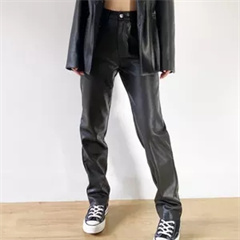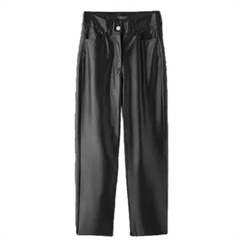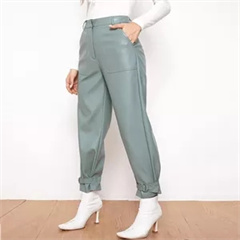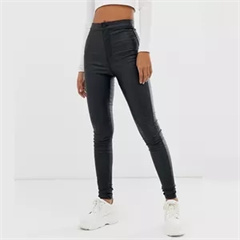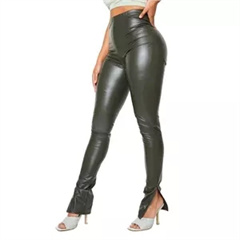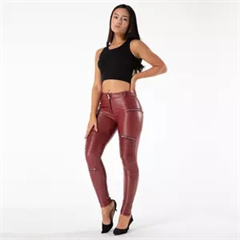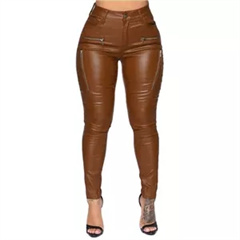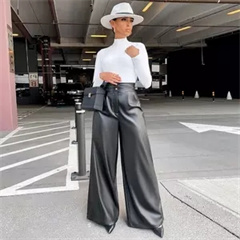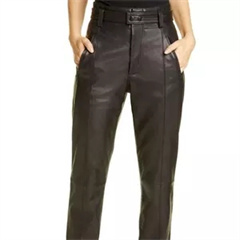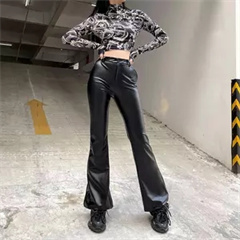 Maintenance of leather pants
Leather pants maintenance matters needing attention
1. In the process of washing leather pants, add 7-8 drops of white vinegar in clean water to make your leather pants more textured.
2. Use protein to wipe stains, you can remove stubborn stains, avoid using bristles and coarse brushes to clean, causing damage to the leather surface.
3. Note that the simulated PU leather will not absorb oil, so try to choose a colorless maintenance oil for PU leather. When wiping the maintenance oil, be sure to apply it evenly.
4. After washing, place it in a ventilated place and dry it in the shade, and store the leather pants after it has dried so as not to cause mildew on the leather.
5. Because it is recommended to use a hanger to hang the leather pants in half when storing, do not put pressure on them to avoid deformation of the leather pants or sticking of the leather.